Sale!
Makita – Cordless Cleaner Kit CL121DSM & Cordless Inflator MP100DZ
KD 89.000
In stock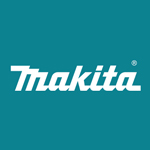 Description
Description
Cordless Cleaner Kit CL121DSM
The Makita CL121DSM is a 12V max cordless vacuum cleaner, powered by the Makita 12V max Li-ion battery and designed for cleaning the inside of your car. The vacuum cleaner comes with hose that can be extened up to 1 metre long making it easier to access those hard to reach areas. On a 2.0Ah battery you can get over 30 minutes of run time and the built in battery capacity warning lamp lets you know when you are getting low. The machine also has built in overheat protection, shutting down the motor if the tool or batteries overheat to prevent damage to the cleaner or batteries. Supplied with 1x Bl1021B 2.0Ah battery and DC10WD charger.
Features and Benefits:
Variable speed control (3-stage push button)
Hose can be extended up to 1m
Battery capacity warning lamp
Compatible with shoulder belt
Overheat protection: Motor shuts down if tools or batteries overheat
Blower function
Range of nozzles available
Ideal for interior car cleaning
Technical Specification:
Corded/ Cordless – Cordless
Type – Batteries & Chargers
Max Air Flow: 1.3 m³/min
Max Sealed Suction: 4.6 kPa
Suction Power: Max: 28W
High: 19W
Normal: 5W
Dust Capacity: Cloth bag: 500ml
Dust Capacity: Paper bag: 330ml
Net Weight: 1.7 –1.8kg
Run time (BL1021B): M / H / N – 13 / 16 / 33mins
Supplied With:
1 x BL1021B 2.0Ah Battery
1 x DC10WD Charger
Makita MP100DZ 12VMax CXT Li-ion Cordless Inflator
Inflate tires or sports balls quickly with the 12V max CXT® Cordless Inflator. The tool features a digital screen with backlight, LED light, and an auto-stop function when the desired pressure is reached.
For longer run time, 12V max CXT® cordless tools are also compatible with the 12V max CXT® Lithium-Ion 2.0Ah and 4.0Ah battery (sold separately). 12V max CXT® Lithium-Ion batteries are engineered with a Battery Protection Circuit that protects against overloading, over-discharging and over-heating. It's part of the expanding 12V max CXT® series, combining performance with superior ergonomics in a compact size.
Conveniently tops off cars and light truck tires with speed and ease
Easily inflates bicycle tires, sports balls, and more
Makita-built motor delivers up to 120 PSI capability
Auto-stop function automatically stops inflation when preset air pressure is reached to prevent overfill
High visibility pressure gauge display with back light
Built-in L.E.D. light illuminates the work area
25-1/2″ hose length for better reach
Ergonomically designed handle with rubberized soft grip provides increased comfort
Compact and lightweight design for convenient storage and easy portability
Part of the expanding 12V max CXT® series, combining performance with superior ergonomics in a compact size
Not compatible with 12V max pod-style tools, batteries and chargers
3-year limited warranty
Only use genuine Makita batteries and chargers
Brand
Makita
It all started with the motor over 100 years ago. Makita Corporation was founded in 1915 as an electric motor sales and repair company. Today, as a global brand in over 40 countries, Makita is an innovation leader, manufacturing best-in-class products at 10 plants operating in 8 countries. The unmatched quality and durability of Makita products is driven by the company's strong R&D capabilities, and have earned the trust of professional users worldwide. Every day, on jobsites around the world, Makita delivers the power, performance and durability that professional users demand with products that are more compact, have less vibration and feel better.