To be Radical you have to offer something innovative and unique, both values that have always been at the core of our philosophy since our inception in 1997. From the very beginning our approach has always been to create a whole new niche in the world of motorsport, to which Nothing Compares. We are now one of the largest producers of racing and track cars in the world selling over 2,000 cars globally in past two decades. To sell that many racing cars the package has to be thrilling, dramatic, huge fun to drive and excellent value for money. But the Radical philosophy extends much wider than just high performance race and road cars. We also run a thrilling championship portfolio at some of the best circuits throughout the world, providing competitive racing for everyone.
THE WORLD'S BEST-SELLING RACE CAR JUST GOT SMARTER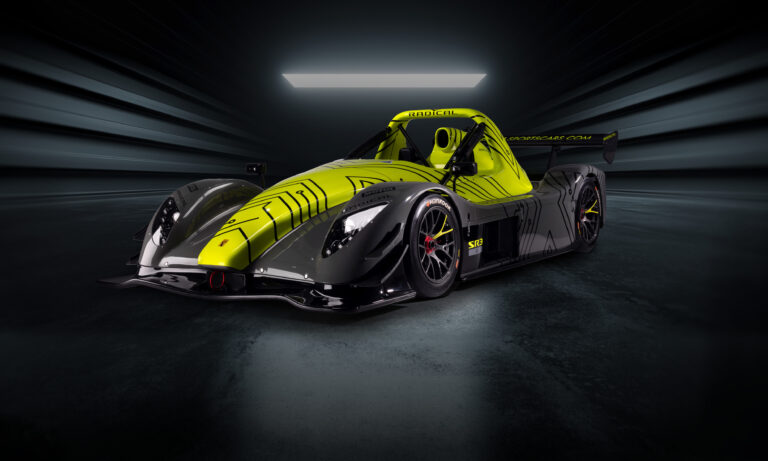 The new SR3 XX sports car brings unparalleled race car technology to the fingertips of drivers around the globe.
Developed in conjunction with Radical's long-term data partner AiM Technologies, the super sports car benefits from an all-new electrical architecture, allowing race and track drivers access to more data and feedback than ever before.
The SR3 XX is the first production race car to feature AiM's new solid-state technology, which controls not only power management, but also a suite of data options and technology to help Radical drivers be the fastest on the race track. It will also be the first sports car to feature AiM's new Formula steering wheel technology, akin to those usually seen in high-level single-seater racing cars and Le Mans Prototypes.
The new solid-state Power Distribution Module (PDM) acts as the SR3 XX's electrical heart, replacing a conventional wiring loom to send, store and process electrical data and telemetry quickly and more efficiently. The system not only offers a 65% weight saving over traditional wiring, but also makes diagnostic and fault resolution simpler than ever.
To put the power of this new technology at all racing car driver's fingertips, the SR3 cockpit has been re-designed, with a new dashboard designed around a new multi-function steering wheel, incorporating a built-in LCD display to bring real-time information to the driver. The system is fully customisable, with hundreds of data feed combinations to choose from, with up to four fields being displayed at any one time.
This lightweight, affordable sports car also offers multiple vehicle control buttons incorporated within the steering wheel, enabling maximum driver control. The new dashboard incorporates a centre-stack design with secondary control functions via momentary touch-pad switching, back-lit for night-time visibility.
The new technology opens up a range of new data logging and review options, with Radical Sportscars offering a host of extra equipment that can be bolted-on to tailor the SR3 XX's system to a driver or team's needs. Among the new features of these high performance cars, are new data fields such as tyre temperature and pressure sensors. These new data channels help the track-day and club racer to optimise their tyre and aerodynamic settings for both peak performance and endurance.
These features, coupled with ride height sensors, will be of particular value to those embarking in Radical's endurance racing, not to mention longer-duration motorsport events such as the 25 Hours of Thunder hill, in which an SR3 scooped outright victory last December beating GT3, LMP3 and LMP2 machinery in the process.
Drivers can choose between Radical's proven 1340cc or 1500cc four-cylinder RPE-Suzuki engines to power the new model, both assembled by Radical's world-class race car engineering team. Both are driven through a six-speed sequential gearbox with paddle shift and Quaife limited-slip differential, and are coupled with a new-generation racing exhaust system. 
Styling upgrades for the new SR3 XX include revised LED race lighting, composite mirrors and new rear-wing endplates. For additional comfort, new 60mm wider moulded twin- and single-seat options have been introduced, offering greater lateral stability and safety. These are designed to work in harmony with the bespoke seat insert systems favoured by professional racers from Formula 1 down.