05056490001 TOOL-CHECK PLUS BITS ASSORTMENT WITH RATCHET+SOCKETS
KD 27.000
Out of stock
Notify me when its back in stock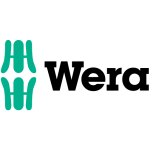 Description
Wera Tool-Check PLUS Bit Ratchet Set with Metric Sockets
8001 A Bit Ratchet, with drop-forged steel design for standard insert bits (1/4″ hex)
813 Bit holding screwdriver handle
870/1 Socket adaptor (1/4″ hex to 1/4″ square)
889/4/1 K Rapidaptor bit holder
851/1 TZ PH Phillips bit: #1 (x2)
851/1 TZ PH Phillips bit: #2 (x3)
851/1 TZ PH Phillips bit: #3
851/1 TH PZ Pozidriv bit: #1
851/1 TH PZ Pozidriv bit: #2 (x3)
851/1 TH PZ Pozidriv bit: #3
867/1 TZ Torx bit: T10
867/1 TZ Torx bit: T15
867/1 TZ Torx bit: T20
867/1 TZ Torx bit: T25
867/1 TZ Torx bit: T30
867/1 TZ Torx bit: T40
867/1 Z BO Security Torx bit: T10s
867/1 Z BO Security Torx bit: T15s
867/1 Z BO Security Torx bit: T20s
867/1 Z BO Security Torx bit: T25s
867/1 Z BO Security Torx bit: T30s
800/1 TZ Slotted bit: 5.5mm
840/1 Z Hex-Plus bit: 3.0mm
840/1 Z Hex-Plus bit: 4.0mm
840/1 Z Hex-Plus bit: 5.0mm
840/1 Z Hex-Plus bit: 6.0mm
840/1 Z Hex-Plus bit: 8.0mm
8790 HMA 1/4″ drive socket: 5.5mm
8790 HMA 1/4″ drive socket: 6.0mm
8790 HMA 1/4″ drive socket: 7.0mm
8790 HMA 1/4″ drive socket: 8.0mm
8790 HMA 1/4″ drive socket: 10.0mm
8790 HMA 1/4″ drive socket: 12.0mm
8790 HMA 1/4″ drive socket: 13.0mm
"Things just can't get any better." While we love to hear comments like this, it is exactly this kind of feedback that is a real motivator for the product developers at Wera.
Those who thought that the wonderfully compact Tool-Check with its collection of 28 bits, 7 sockets, 1 socket adaptor, 1 Bit Ratchet and 1 Rapidaptor couldn't be beat are now rubbing their eyes with amazement.
Thanks to the Kraftform handle that has now been integrated as the 39th part, it is immediately possible to create 28 different screwdrivers with the help of the new Tool-Check PLUS, using the handle and bits. And every one of those screwdrivers feature all the advantages that the Kraftform handle has to offer like fast working speeds and the ergonomic handling with high torque transfer.
Manufacturer Part #: 05056490001
Brand
Wera
Wera is one of the world's leading manufacturers of screwdriving tools, with its corporate headquarters in Wuppertal, Germany. Wera develops and produces tools for professional, industrial applications, and is a solution-provider for problems associated with screw connections. Wera fascinates users time and again with quite exceptional product ideas. In practical applications these ideas - with their often unique features - result in a truly professional screwdriving performance. The range comprises more than 3,000 products and includes genuine problem solvers, even for very specific jobs. The quality just has to be right. This is assured through a manufacturing process that is continually monitored, and as a result: the number of complaints is near zero. Of course, Wera is ISO-certified. Wera tools are stylish and ergonomic, and Wera has received several awards for the design of its products. To work with Wera tools is to understand what design really means.