05057690001 BIT-CKECK 30 IMPAKTOR 1, BITS ASSORTMENT
KD 21.000
Out of stock
Notify me when its back in stock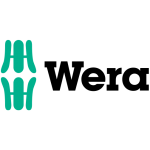 Description
Wera BC Impaktor/30 Bit-Check Set
897/4 Impaktor R Bit Holder: 1/4″ x 75mm (with retaining and ring magnet)
851/1 Impaktor Phillips Bit: #1 x 25mm
851/1 Impaktor Phillips Bit: #2 x 25mm (x3)
851/1 Impaktor Phillips Bit #3 x 25mm (x2)
855/1 Impaktor Pozidriv Bit: #1 x 25mm (x2)
855/1 Impaktor Pozidriv Bit: #2 x 25mm (x3)
855/1 Impaktor Pozidriv Bit: #3 x 25 (x2)
867/1 Impaktor Torx Bit: T10 x 25mm
867/1 Impaktor Torx Bit: T15 x 25mm
867/1 Impaktor Torx Bit: T20 x 25mm (x3)
867/1 Impaktor Torx Bit: T25 x 25mm (x3)
867/1 Impaktor Torx Bit: T30 x 25mm (x2)
867/1 Impaktor Torx Bit: T40 x 25mm (x2)
840/1 Impaktor Hex Bit: 3.0 x 25mm
840/1 Impaktor Hex Bit: 4.0 x 25mm
840/1 Impaktor Hex Bit: 5.0 x 25mm
840/1 Impaktor Hex Bit: 6.0 x 25mm
1 Impaktor holder with retaining ring, ring magnet, 29 Impaktor bits.
The Impaktor technology ensures an above-average service life even under extreme conditions thanks to a best-possible utilization of the material properties and optimally designed geometry, particularly suitable for use with conventional impact drivers.
Holder equipped with a ring magnet to easily hold longer and heavier screws, also ideal for above-head work.
The rough diamond coating of the bits reduces the danger of any slipping out of the screw head due to the enhanced frictional resistance
Manufacturer Part #: 05057690001
Brand
Wera
Wera is one of the world's leading manufacturers of screwdriving tools, with its corporate headquarters in Wuppertal, Germany. Wera develops and produces tools for professional, industrial applications, and is a solution-provider for problems associated with screw connections. Wera fascinates users time and again with quite exceptional product ideas. In practical applications these ideas - with their often unique features - result in a truly professional screwdriving performance. The range comprises more than 3,000 products and includes genuine problem solvers, even for very specific jobs. The quality just has to be right. This is assured through a manufacturing process that is continually monitored, and as a result: the number of complaints is near zero. Of course, Wera is ISO-certified. Wera tools are stylish and ergonomic, and Wera has received several awards for the design of its products. To work with Wera tools is to understand what design really means.